Here is a digital rendering of the sculpture at approximately twelve feet as it might appear at the Kent Town Center across from the Lake Carmel Fire Department. Please note that Mr. Keropian also created the Maltese Cross on the Lake Carmel Fire Department.
If you would like to see what the Nimham Monument would look like in your town contact us an we can put together a digital rendering for you.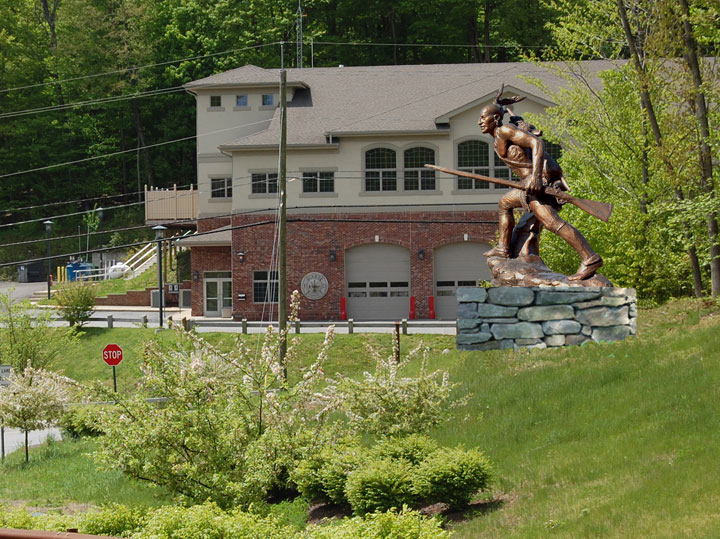 Below you will find some more information and research about the project. Keropian explains how he came to create this particular vision of Daniel Nimham.
"When I was asked to come up with a depiction of Nimham who has no known images or description of what he looked like, I started researching the numerous physical descriptions of the Wappinger Indians in the history books. Many describe them as taller than the colonists and British soldiers. In 1766, the London Chronicle describes the Nimham group of four chiefs as tall and strong, one being "six and a half feet without shoes...dressed in the Indian manner". There is nothing specific about Daniel's features, height or hair style. However please note there is mention of their clothing being Indian in nature, so one can assume that at this point Daniel and the Mahican Chiefs were not wearing the linen trousers and shirts witnessed by the Hessian Soldier at the Battle of Kingsbridge in 1778. While researching the height issue, I felt if I could find some physical evidence of this it would aid in my construction of sculptural tribute. This quest eventually led me to a collection of about 15,000 Native American Crania at the Smithsonian Institute in DC, at which I spent a whole day measuring, photographing and comparing these skulls with other native skulls found throughout North America. In conclusion, it was quite evident that the basic crania structures of the natives in the northeast were uniquely different than their brothers in the west and other locations in North America. The crania samples from New Jersey (Delaware / Lanape) were slightly taller and with a more squared - off European frontal structure. The distance between the zygomatic bones for example were not as wide on the New Jersey crania as they were with my example of a skull from South Dakota. The height of the skull would suggest the NJ skeletons would be slightly taller if I use the same human canon of proportions. However this study consisted of only one day of comparing about twelve crania, and I don't assume that all natives in the northeast were taller than their counter parts in the west. But it did show me that it was quite possible that they were in fact taller and their skulls of a slightly different structure.

I also relied on an intuitive and spiritual inspiration to create my likeness of Daniel Nimham, basically keeping a freed mind when creating my depiction. I spent some time researching the genealogy of the Nimham's and contacting the Oneidas in Wisconsin, New York and S. Ontario. I added information about the sculpture project hoping to gather any information, interest and possibly some images of Nimham's descendants, and in July of 2005, I received the following letter from a descendant.
[Shekoli Mr. Keropian
My name is Matt Ireland, I am a member of the Oneida Nation in the Wolf Clan. I am a direct descendant of Daniel Nimham. Apparently, Daniel's son Abraham fathered a child named Henry. Henry was made an Oneida chief in 1804... Dorothy is my father's mother, and my next door neighbour. I've shown your sculpture to her and her sisters as well as a few other descendants of Daniel Nimham. The common theme they all agree on is: " He looks like a Ninham...Especially the nose".
Up until 1902, there was a fellow here named Gustus Ninham [Daniel's great grandson]. He was the father of Zach Ninham. Gus and Zach were noted to be tall men. Zach himself was 6' in his stocking feet. Zach may not have been quite as tall as Gustus, but 'tall' was a word that our family used to describe him.
You may have noticed that the Oneidas don't use the "M" when referring to the Nimham Family. Our language (which was spoken by the majority of our people until about 1965) does not have any phonemics to support the "m" sound. It is possible to add it at the end, but in medial use, it's very difficult. That's likely why we somehow gravitated to the use of the "Ninham" spelling.
So in the end, from my family to you. You've done a great job. Right down to the Oneida style moccasins and broad bow...Again, thank you very much for sharing your work and pictures with us. We are all very curious about how it's coming along, and some would like to be there for the unveiling.
With Kind Regards,
Matt Ireland]
In 2009, Mr. Ireland sent me an image of Zach Ninham. The image bears a striking resemblance to my sculptural depiction of Daniel, and it will guide me toward an even better likeness for the larger sculpture."
Below is an image of the bronze plaque which is mounted on the Wappinger Monument in Putnam County Veteran's Park, Town of Kent, New York.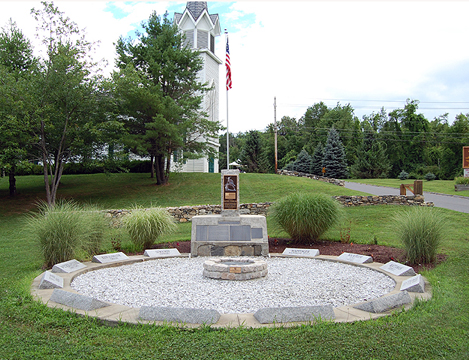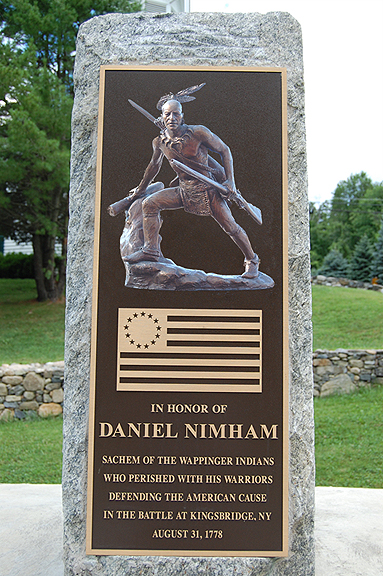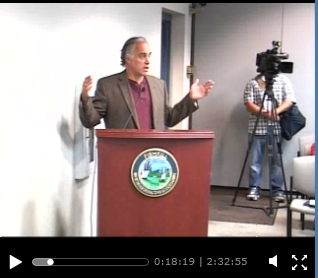 Recent proposal of the Daniel Nimham Statue before the Town of Fishkill, NY